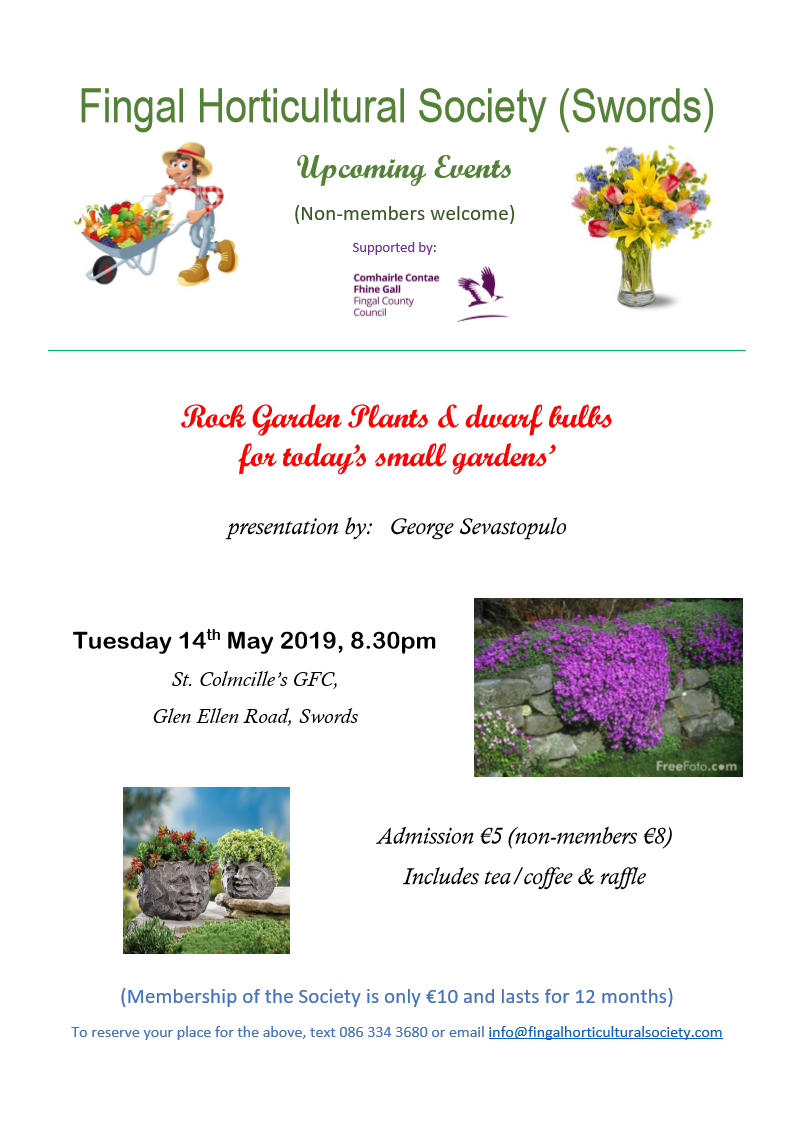 Email: info@fingalhorticulturalsociety.com
Phone: 086 334 3680
href="http://www.facebook.com/FingalHorticulturalSociety" data-send="true" data-layout="button_count" data-width="450″ data-show-faces="true" data-font="verdana">
Welcome to our website!
The Fingal Horticultural Society established in 1942, is one of the oldest traditions in Swords North County Dublin. We run a series of gardening Talks, Lectures, Slide Shows, arrange Garden Outings and hold an Annual Show every August Bank Holiday Monday, in St. Colmcille's GFC. New faces are always welcome, so if you would like to join us, you will receive a warm friendly welcome!
Annual Show 2018
Our Annual Show 2018 took place on the August Bank Holiday Monday 6th in St. Colmcille's GFC, Glen Ellen Road, Swords from 2-5pm.
For full show catalogue 2018 click here.

Swords Business Frontage Competition
We run a Swords Business Frontage Competition every year, which is supported by Swords Tidy Towns Committee and Fingal County Council. Judging will take place around the middle of July. The Clarke Perpetual Cup and Certificate will be awarded to the winner at our Annual Show which will be held on Bank Holiday Monday 5th August 2019, in St. Colmcille's GFC, Swords. Winners will also be published in the Fingal Independent and other local media.
Click here to submit your entry to the competition.